Heat wave update: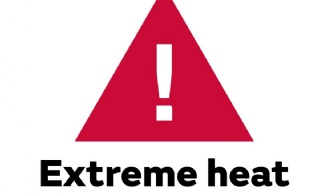 With temperatures still forecast for mid to high twenties on Wednesday, students and staff will be permitted to continue to wear relaxed, appropriate attire tomorrow, with a return to conventional uniform on Thursday unless students are going on the Flamingo Land Trip.
Drink water regularly to prevent dehydration;
please encourage your child/children to wear a high SPF suncream
wear light, loose-fitting clothing. Students do not need to wear their blazer or jumper. Alternatively, students can attend school wearing their Cottingham High School PE kit.
find somewhere cool and shaded to shelter from direct heat.
For further advice on signs and symptoms, please see the NHS website: https://www.nhs.uk/conditions/heat-exhaustion-heatstroke
We will update you on our expectations based on any further weather warnings.