Marlowe has been crowned the winner of the Hull Lockdown Dog Heroes competition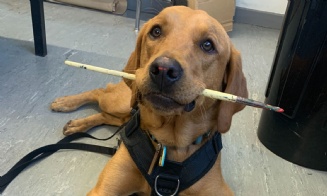 Marlowe was entered in to the Local Hero Lockdown Dog Hull Daily Mail competition and went up against 22 other contestants. Please click below to read all about our celebratory school dog.
Watch this space and please vote for him again when he goes up against national local hero dogs between 19 - 26 June.
Thank you to everyone who voted for him. He is a very special member of the CHS team!