Year 6 Open Events 2023
We look forward to welcoming parents/carers and students of Year 6 to our Open Evening.
The evening will start at 5.30pm with a talk from the headteacher, Mr Thornton in the Main Hall then you will be free to take a tour of the school and meet teachers and students. There will also be a headteacher talk at 7.00pm.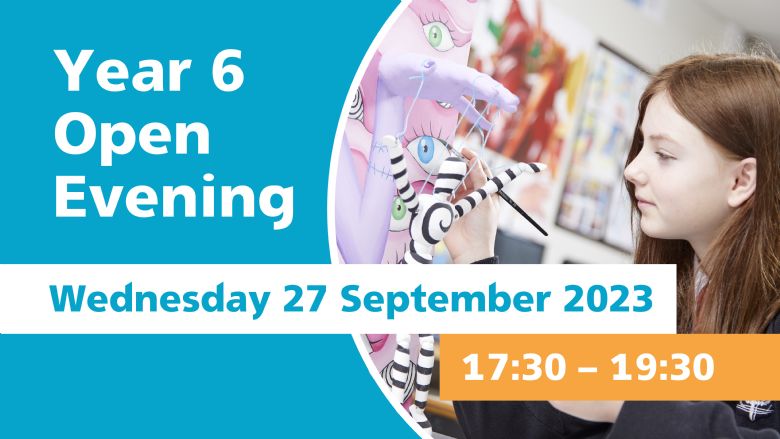 If you are unable to make the Opening Evening we are holding an Open Morning, please see details below. If you cannot make either date, please ring the school to make an appointment with Miss Bishop, Head of Year 7 to have a look round the school.